Posted by LampsOne Admin on 21st Jun 2017

One of the best ways to enjoy the ambiance of the best places in your home is thru extensive lighting. A good lighting condition can greatly influence your senses and highlights the action or tasks that you need to do in the room such as reading, cooking, sleeping or just a simple quality time with family watching your favorite program on tv. Here are some of the best ways to light up the rooms in your home.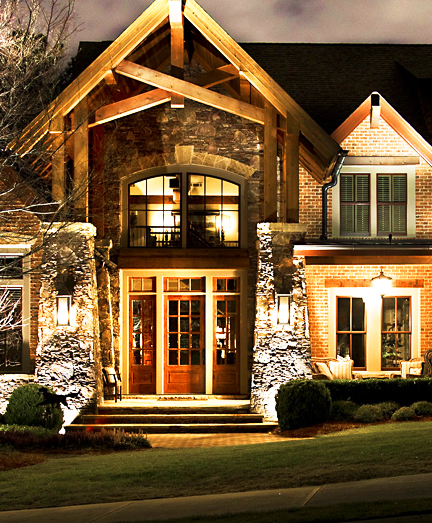 Living Room
As much as possible illuminate the four corners of the room on medium light, use recessed lighting or a set of spotlights to highlight an object of your choice (could be your collection, the TV chair or the sofa). Go old fashion with a chandelier on warm LED lights to set the vintage lighting.
Dining Room
To catch everybody's attention, always make the dining table the brightest spot. Use hanging lights or a pendant set directly above the table on LED lights. Use recessed lighting and fixtures to focus much of the light on the sides. Complete the highlight with table lamps, to make the area cozy and relaxing, setting the mood for a good appetite!
Kitchen
Use overhead lighting with a dimmer so you can easily turn up or turn down with whenever you are using the area or cooking. Use cabinet lights to highlight utility areas such as cabinets and the sink and spotlights or pendants to brighten the whole place.
Bedroom
Make the area conducive for a good night's rest. Use indirect lighting such as LED reading lamps on the side as well as sconces on pillars near the bed. Recessed lighting may also be useful with highlighting the side corners. Use cabinet lighting for the dressing area.
Bathroom Use sidelights or sconces by the side walls or go classis with LED Lighting flanking the main mirror. A good overhead light on high wattage will be very useful for applying makeup. You can use a spotlight set on the side pointing to the shower for added flair.
The Porch
Although not a room, we just added here the front porch as it is the entrance to your home and a good place to relax or have barbecue with loved ones and friends. Use Porch Lighting to illuminate a dark corner or garden path for the safety of your family and guests. Use Outdoor lights, half lanterns to set the highlight or you can also use spotlight to bring light on one side.
Get the best source for all your lighting needs only at Lamps One. We have the widest selection of top quality LED Lights, fixtures and switches that fit all the lighting needs of your home. Click Here to select items in our inventory today.Contact us now toll free at 800-679-5588 or email us at info@lampsone.com our friendly sales representatives are standing by to assist you with your needs.